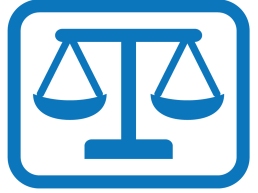 The WRA is a public independent institution that regulates the water supply and sewerage sector established by Law 8102, dated 28.03.1996, as amended to ensure protection of the public interest and to create a transparent regulatory framework.
We exercise the following functions and powers:
license all natural and legal persons delivering water and/or wastewater services to the public;
ensure that service providers deliver good quality and efficient services at a reasonable price;
regulate service tariffs in a way that ensures service providers' financial sustainability as well as affordability for customers;
monitor the performance of service providers and ensure implementation of measures that protect consumers' interests, and promote continuous service improvements by setting challenging but achievable targets;
ensure that service providers do their best for the long term benefit of customers and the environment;
analyse consumer complaints and support complaint resolution between consumers and service providers;
contribute as commentator to all relevant sector processes such as the drafting of national strategies, policies and legislation for the water supply and sewerage sector;
regularly draft and make available information on the water supply and sewerage sector to all sector stakeholders and the general public, e.g. through our Annual and Performance reports.
For further information on our legal mandate, please consult
Law No. 8102 dated 28.03.1996
"On the regulatory framework of the water supply and wastewater disposal and treatment sector", as amended.